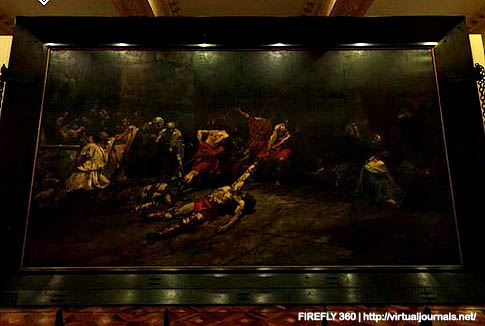 360 Degree Photos – To see people, locations, products from all angles is all the craze these days. In fact, almost every industry is now creating, incorporating, featuring, and launching products and services with 360 degree photography.
Hotels, Real Estate, Restaurants are creating virtual tours on their website. App developers such as SpinCam, GIFShop, and YouSpin are creating iPhone apps to let users capture interactive 360 degree photos on the go.
Another concrete example are museums creating online platforms where visitors can see and magnify paintings up to 20 times and to seamlessly rotate sculptures in full 360 degrees.
Here is a sample of Statue of Aphrodite, Louvre Museum Paris in 360 Degree View.
This statue famously known 'Venus de Milo' or Aphrodite of Melos; the Greek Goddess of beauty, was sculpted in the Hellenistic period (323-31 BC). It was found on the Greek Island of Melos in 1820. It is strongly believed this sculpture was created in circa 100BC.
This sculpture shows the contrasts of style, by the Classical Face and the Hellenistic naturalistic curves the body.
Now Spain-Based marble sculpture company, Granero, shows off their new 360 degree marble sculpture products online, Arte Funerario Esculturas:
 Reference: http://granero.com/Esculturas